Andrew Campbell joined Woodlands in April of 2002 and became the registered manager in March 2011. Being a small and family run home Andrew believes that it is very important to have a hands on approach and makes sure he is always available to all his residents, their families and his staff.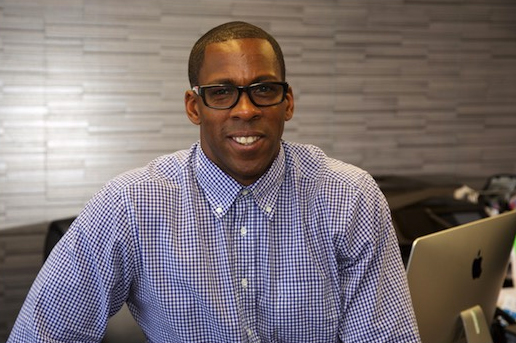 andrew@woodlandscarehome.com
I was brought up around care homes as my mother owned one which meant I was always around older people and learned valuable skills without even knowing it from a very young age. The only care setting I have ever worked in is Woodlands. I joined in 2002 after completing a course in sports science and decided I wanted to assist in the family business. I started with maintenance and finance roles within the company. In 2011 I got the official title "Registered Manager" and I have enjoyed getting to know every facet of the business before taking the step up to home manager.
What I find most rewarding is making a difference to families' lives. Families will never plan to put their loved one into a Dementia care home so when this happens it is probably the most difficult decision they will ever make. To be able to help with that process by making sure their experience is very positive and smooth gives me a great sense of pride and I am confident that I do this with all the families I come into contact with. I make sure the families coming to see the home know that Woodlands is their loved ones home from home and, where possible, they can continue their lives as they did in the community here at Woodlands.
My staff are the face of the company and i'm delighted to say we have a great team here at Woodlands. We have a number of senior staff who have been working for us for many number years and this is because they love what they are doing here. We have an open door policy, so please feel free to pop in any time and I am sure you will get a warm greeting from one of our team.
Best Regards

LAURA ARCOMITA - DEPUTY MANAGER
Laura joined Woodlands in 2013, newly to healthcare.   Laura's journey to this point has been quite remarkable, as she has been able to place her true passion in what she does, which is caring and ability to understand and meet individual care for every one of our residents. 
In 2018 Laura  was promoted to Deputy Manager, with becoming part of the Management Team, with responsibility of overseeing care to all our residents, to which she operates to a very high standard and expectation with much respect from our residents, peers and families. 
Laura is working towards achieving her Level 5 in Management, Health & Social Care having completed her Advanced Apprenticeship in Health & Social Care.
laura@woodlandscarehome.com
SANDI EVANS - PA & OFFICE MANAGER
Sandi joined the team in team in August 2018 and is the main key person with whom you may first speak to with regard to telephone calls or answering various emails.    
With over 15 years of experience, Sandi has extensive knowledge in adult care and is part of the Management Team.
Frequently we produce a 'Woodlands Newsletter', photoshoot/video to which Sandi is Editor.
Sandi is also our Safeguarding Office for Personnel.  She is qualified in Mental Health and is a LGBT+ Champion, Dignity Champion with qualification in Secretarial Diploma and Business Management.  
sandi@woodlandscarehome.com